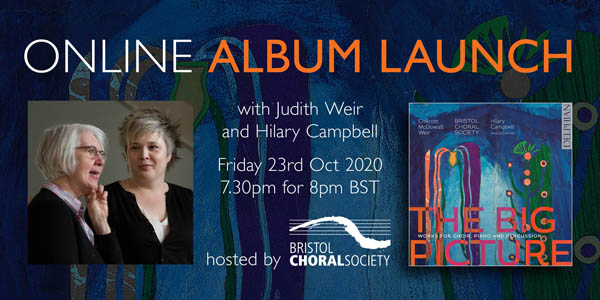 On 23 October, Bristol Choral Society celebrated the release of our first recording for choir, piano and percussion with classical label Delphian. Our musical director Hilary Campbell, our virtual host, was joined by judith Weir, Master of the Queen's Music and composer of the disc's title piece 'The Big Picture'. The CD also includes music by Cecilia McDowall and Bob Chilcott.
It was a splendid evening with Hilary taking us through a virtual journey of the CD and playing a number of clips, which can be found
here.
The CD is now available in our
on line shop.