SUCCESS!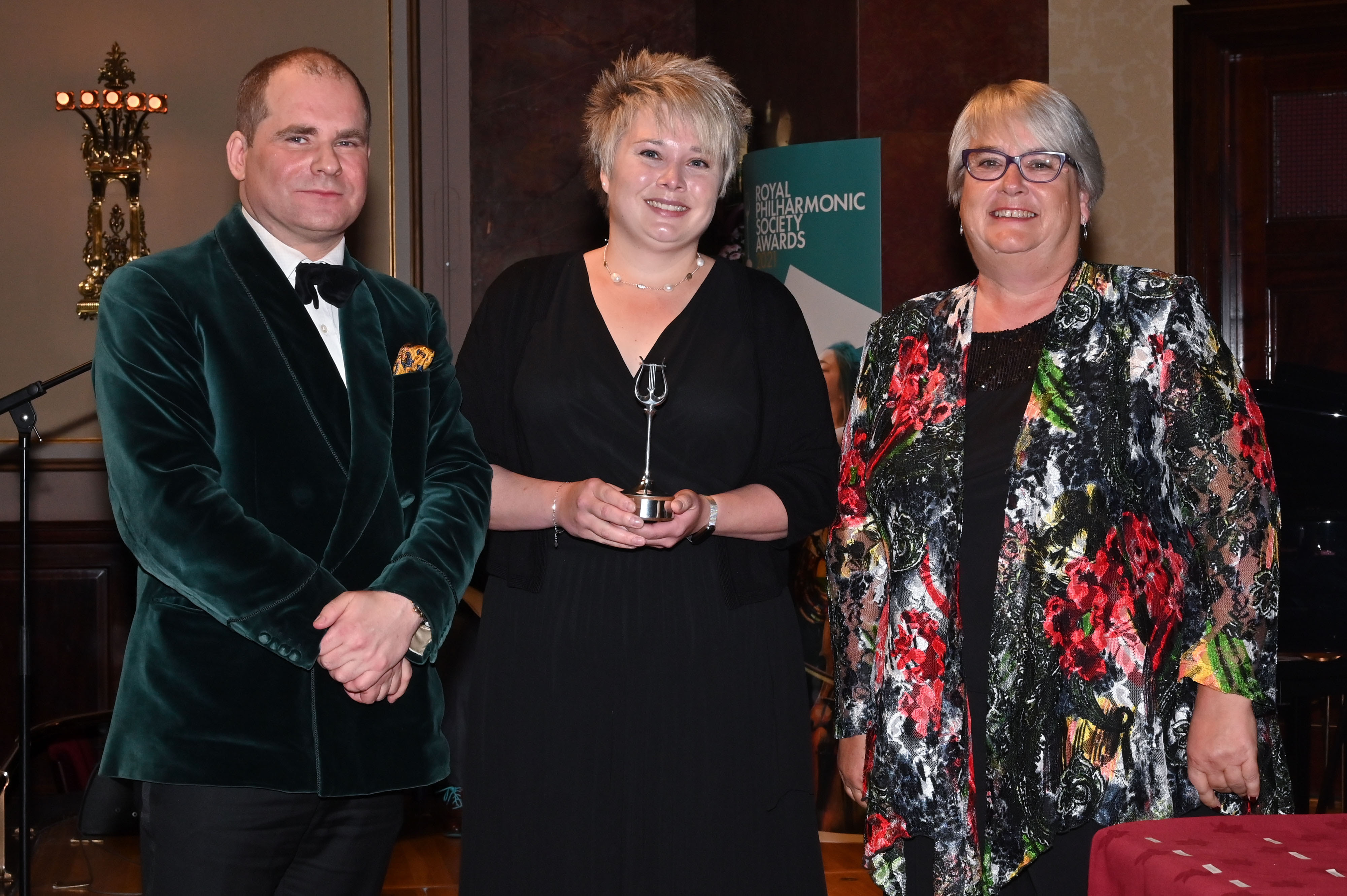 Hilary Campbell (centre), musical director of Bristol Choral Society, with Chair Joi Demery, recieving the Inspiration Award from John Gilhooly, Chair of RPS.
Hilary our conductor, along with the choir itself, were the proud winners of the 'Inspiration Award' at the Royal Philharmonic Society this week!!

The results were announced in a nail-biting ceremony at the Wigmore Hall, London on Monday 1st November, and we were so amazingly proud of Hilary - and of course of you, our wonderful audience members and supporters. Without you, we would be nowhere, as this particular award was down to a public vote.

The RPS tweeted their announcement with: 'Led by Hilary's unbounded energy, the choir gave stirring renditions of choral works throughout the pandemic, as well as launching their debut CD and a carol commisioning competition'.

Thank you all so much for your support! We felt that the inspiration award really was well earned by Hilary, who has kept us all going with music making over this past couple of years, despite all the problems. A great achievement!

This news comes of course after our double win in the 'Making Music' awards, so we are certainly not short of plaudits right now.