Grace-Evangeline Mason: A Memory of the Ocean - a new commission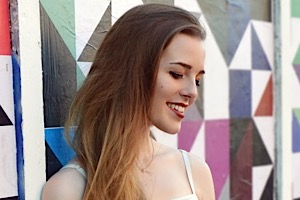 Ralph Vaughan Williams: O Taste and See
Judith Weir: Praise him with Trumpets
Elizabeth Poston: Festal Te Deum
Gustav Holst: Hymn 148


Bristol Choral Society
Hilary Campbell - Conductor

Charlotte Mobbs - Soprano
Steven Kings - Piano
Richard Moore - Piano
Evva Mizerska - Cello
Jo Harris - Trumpet
Neil Brough - Trumpet

Bristol Choral Society and Hilary Campbell are proud to present the world premiere this summer of A Memory of the Ocean by Grace-Evangeline Mason. A prominent young musical star, Mason was commissioned by the Royal Philharmonic Society (RPS), with the support of the RVW Trust to compose this collection of pieces. The result is simply breathtaking.

Just think about the ocean, the close harmony of waves and currents, along with haunting melodies from piano and cello. Celebrating the 150th anniversary of the birth of Ralph Vaughan Williams, this concert also showcases very contrasting pieces by Elizabeth Poston and Judith Weir.

We invite all music lovers in Bristol to join us for this unique occasion.