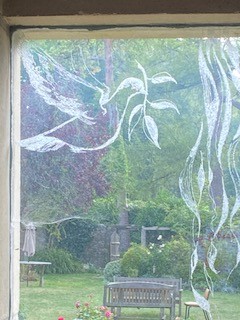 Window from the Ammerdown Centre, Radstock, Wilsthire
50 friendly singers, stunning accommodation in the sunny Somerset countryside, delicious food and a relaxed bar. If that was not enough- there was music!
We had a perfect balance between singing, enjoying the surroundings, sharing meals, enjoying the bar and informal music making.
Hilary chose a rich variety of music from renaissance polyphony to something just a little different to balance our normal repertoire. And of course Steve was the perfect accompanist.
It was just such a relaxing oasis that let us all relax and get to know each other better.
Looking forward to 2024!